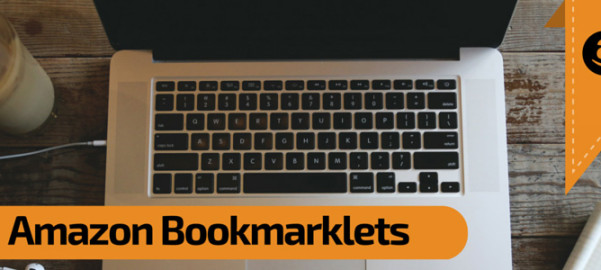 Amazon Affiliate Bookmarklets
Today I want to share with you a couple of neat tricks that can help you save some time.

1. Very often Amazon affiliates need to find the product ASIN.
ASIN – stands for Amazon Standard Identification Number. In other words it's a unique product id.
Many WordPress plugins and themes will ask you for this product ASIN in order to generate a review page or to do some other useful stuff.
Manually you would open a product page on Amazon site. Then you would look for it in the url. You would have to go through all this garbage and sometimes links will look completely different. At the end you may end up copying the wrong stuff.
Here's a quick solution how to extract ASINs with just one click.
We are going to use so called Bookmarklets for this.
Bookmarklets are 'smart bookmarks', that perform actions or enhance the website you're visiting with a single click.
They are usually located right below the address bar in your browser.
If you don't have it, you may need to enable it (Chrome: Settings button on top right -> Bookmarks -> Show bookmarks bar; Firefox: Firefox button on top left corner -> Options -> Bookmarks Toolbar).
To add the bookmarklet simply drag the link below and drop it in your bookmarks bar.
Now go to any product page on Amazon and click Amazon ASIN bookmarklet. You should see a pop up with the product ASIN.
Pretty neat huh? 🙂
2. Another cool bookmarklet I want to share with you is for generating your affiliate link with one click.
In the form below enter your Amazon associate tag (also known as Amazon tracking ID) and hit the button.
Now go again to any Amazon product page and click this new bookmarklet.
You should see your affiliate link with your affiliate tag in it.
You can copy the link and use it on your site right away.
Bonus Tip:
There's a page in the Amazon affiliates section that let's you check if the links are OK.
This tool is located here.
Enjoy! 🙂